>

SOWTER TYPE 4603
600/600 Line Input Transformer -

BUY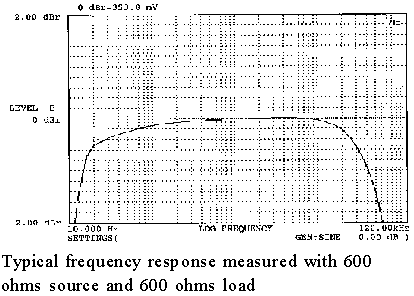 Available with and without Mumetal can. See here: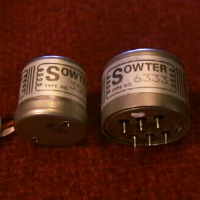 APPLICATION
Electrical isolation and/or unbalanced to balanced conversion where source or load are low impedance. Ideal as a balancing output transformer for PC card, CD player etc where cost or size are critical factors provided voltage level is not exceeded. For helping to ensure Electromagnetic Compatibility (EMC) compliance.
FEATURES
Mumetal core for minimal harmonic distortion. Internal electrostatic shield for high common mode noise rejection. Mumetal can for magnetic shielding.
| | |
| --- | --- |
| RATIO | 1:1 |
| MAXIMUM LEVEL 0.5 % THD at 50 Hz (40 ohm source) | +3 dBu |
| DISTORTION at 50 Hz (Source 40 ohms) | 0.1% at 0 dBu |
| PRIMARY INDUCTANCE | 7.7 H approx |
| TOTAL DCR (Referred to primary) | 124 Ohms approx |
| INPUT/OUTPUT BALANCE | >50 dB |
| FREQUENCY RESPONSE 600 Ohm source 600 Ohm load (-3 dB points) | 10 Hz to 60 KHz |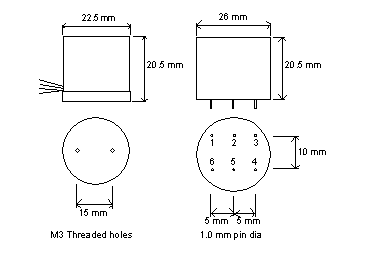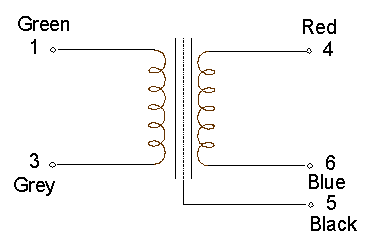 <!-*********************FOOTER*****************-->