>

Sowter Type 1290 - BUY
AC coupled cathode follower Output Transformer for OPTO4/5 (LA-2A) Compressor
FREQUENCY RESPONSE
Typical response 2000 Ohms source 600 Ohm load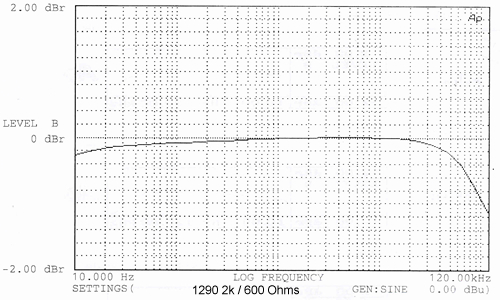 CONNECTIONS

PACKAGE OPTIONS
Available with and without Mumetal can. See here: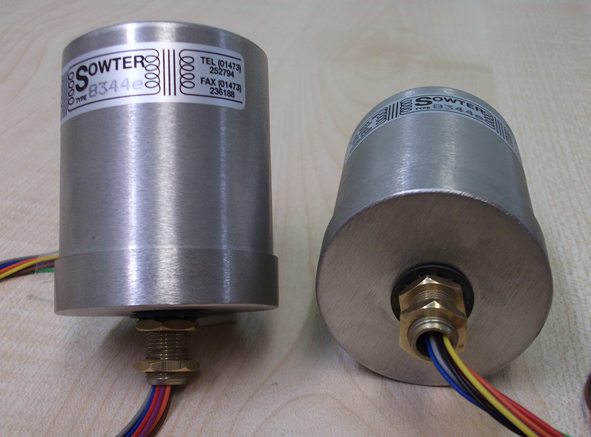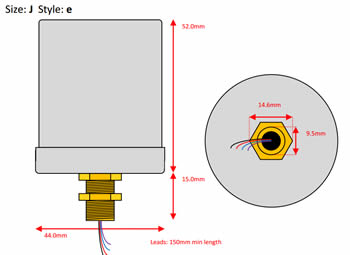 APPLICATION
For use in a high performance valve compressor/amplifier etc for driving a balanced line from an ac coupled cathode follower or SRPP circuit. Similar to UTC A24 and Triad HS-50 (in overall 5:1 configuration) but with improved bandwidth. Introduced to provide a mumetal can option to our type 1010. Suitable for the Drip OPTO 4 and OPTO 5 (LA-2A) PCB.
FEATURES
Combination core using Mumetal 30% and high grade M6 Grain Oriented Silicon Iron (70%) for high level capability whilst ensuring minimal distortion particularly at mid and high frequencies. Exceptional bandwidth. Colour coded leads. Mounting with Threaded Grommet.
| | |
| --- | --- |
| RATIO | 5 : 1 |
| MAXIMUM OUTPUT LEVEL 0.5 % THD at 50 Hz | +30 dBu |
| DISTORTION at 50 Hz (Source 40 ohms) | 0.05% at +20 dBu |
| PRIMARY INDUCTANCE | 97H |
| FREQUENCY RESPONSE 2kOhm source 600 ohm load | +/- 0.5 dB 10 Hz to 100 kHz typical |
| MAXIMUM PRIMARY DC per side | 0 mA |
| DCR (Primary) | 176 ohms |
| DCR (Secondary) | 25 Ohms |
<!-*********************FOOTER*****************--> ˙