>

SOWTER TYPE 1260- BUY
Urei/Universal 1176F Input Transformer 1.58:1 (500/200) replacement for the original UTC O-12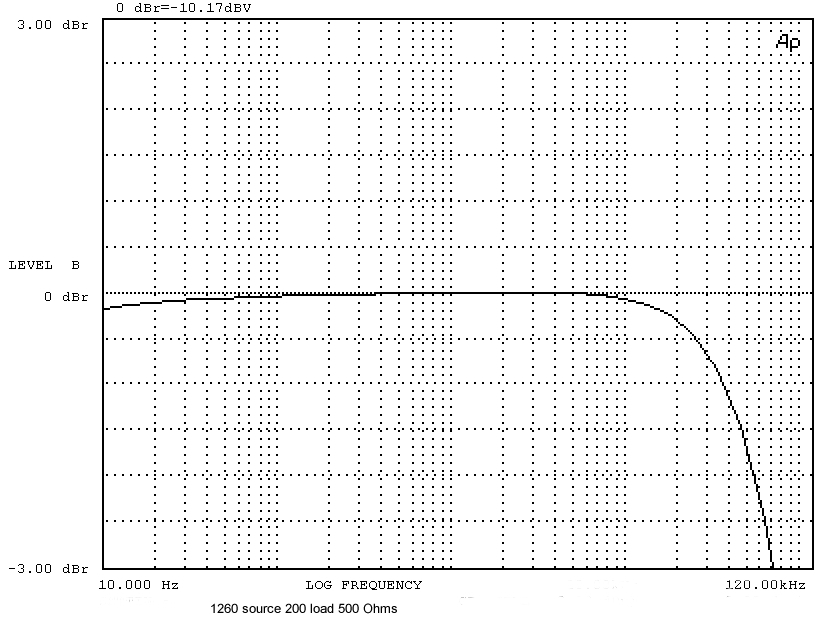 Typical response 500 Ohms source 200 Ohm load.
PACKAGE OPTIONS
Available with and without Mumetal can. See here:
APPLICATION
Non configurable replacement with no winding taps for UTC O-12. Designed for the Urei/Universal 1176F Input Transformer. Normally supplied with a threaded grommet and colour coded leads for use with the Drip PCB.
FEATURES
High impedance presents minimal load to a 200 Ohm microphone even at 15 Hz. Mumetal core for minimal harmonic distortion. Internal electrostatic shield for high common mode noise rejection. Mumetal can for magnetic shielding. Various package options.
| | |
| --- | --- |
| RATIO | 1.58:1 |
| MAXIMUM LEVEL 0.5 % THD at 50 Hz (40 ohm source) | +6.2 dBu |
| DISTORTION at 50 Hz (Source 40 ohms) | 0.05% at +20 dBu |
| PRIMARY INDUCTANCE | 9H approx |
| TOTAL DCR (Referred to primary) | 91 Ohms approx |
| INSERTION LOSS 10k ohm source 10k ohm load | 1.0 dBu |
| INPUT/OUTPUT BALANCE | >60 dB |
| FREQUENCY RESPONSE 6k4 ohm source 10k ohm load | +/- 1.5 dB 5 Hz to 70 kHz |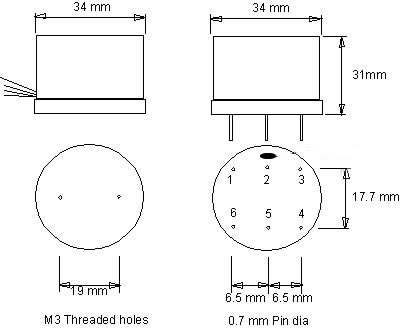 <!-*********************FOOTER*****************-->